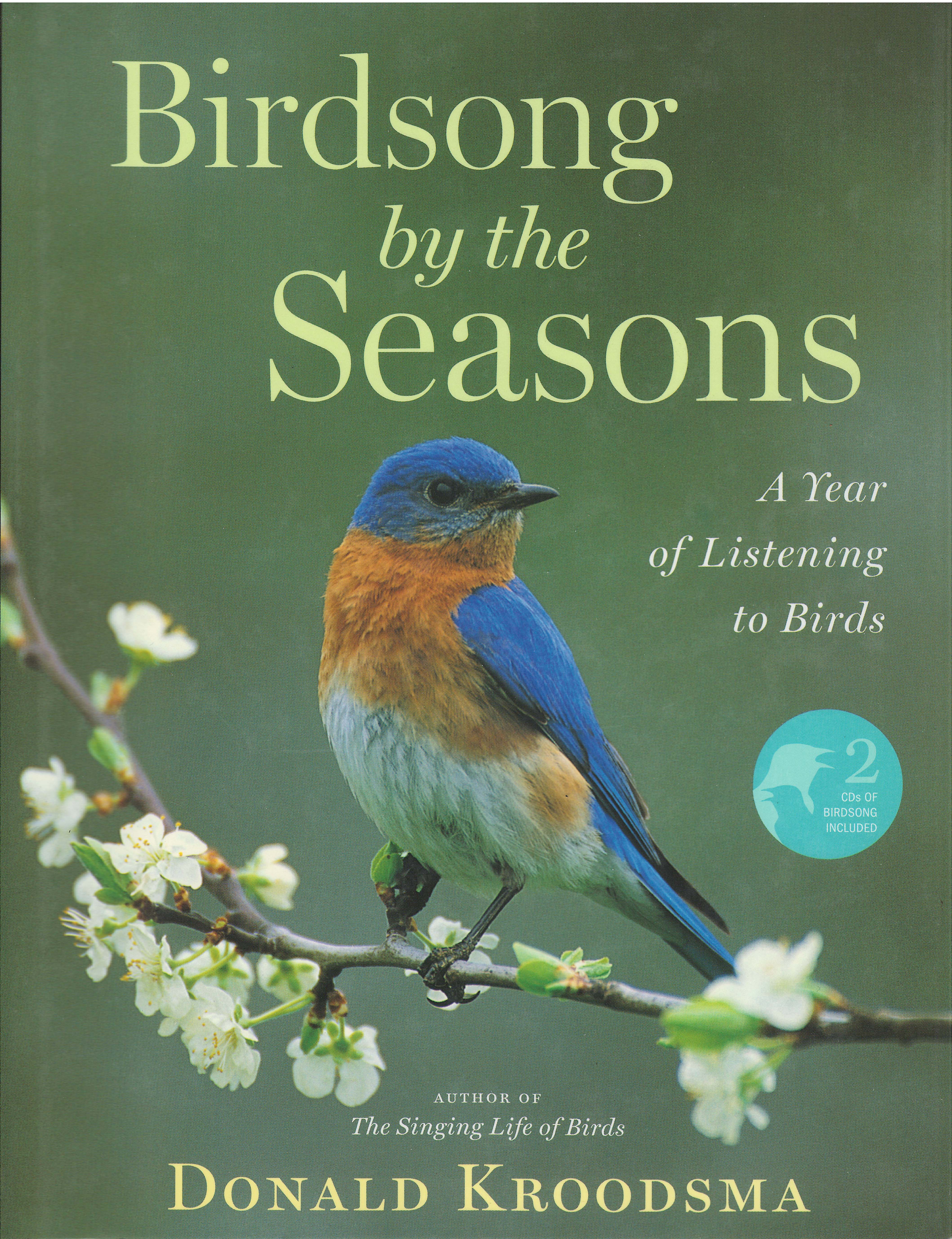 Birdsong by the Seasons. A Year of Listening to Birds.
Houghton-Mifflin Harcourt.
Hardcover, 2009; ISBN-13: 978-0-618-75336-9
366 pages
 * * * * * * * * * * * * * * * * * * * * * * * * * * * * * *
Contents
Acknowledgments          ix
Introduction       xi
JANUARY
A Pileated Woodpecker goes to her Roost on New Year's Day     3
The Harbingers of Spring (Robins) in their Winter Roost      12
An All-nighter among the Wading Birds in the Everglades       23
FEBRUARY
The Limpkins of Corkscrew Swamp       34
Florida Scrub Jay Families        44
The Anhingas of Anhinga Trail, Everglades National Park     55
MARCH
Sandhill Cranes on the Platte River    66
APRIL
A Tropical Pilgrimage     76
MAY
Two Virginia Mimics—Brown Thrasher, White-eyed Vireo     90
Baltimore Oriole—She Sings, too      99
A Prairie Dawn on our Pawnee National Grassland      108
JUNE
Belted Kingfishers on the Connecticut River    124
Listening with Dave—a June Dawn in Hatfield Cemetery      133
Blackburnian Warblers of Mt. Greylock     143
JULY
The Dawn and Day Songs of Scarlet Tanagers    156
Yearling Indigo Buntings Learn the local Micro-dialect    165
AUGUST
The Cedar Waxwing: a Songbird without a Song?    178
Young of the Year Practice their Songs       189
SEPTEMBER
A Wood Thrush goes to Roost        202
The Flight Calls of Nocturnal Migrants      207
OCTOBER
The Autumnal Drumming of a Ruffed Grouse      224
NOVEMBER
Time Travel—Revisiting two Hermit Thrushes in June    242
A Northern Mockingbird Defends her Winter Territory      252
DECEMBER
The Winter Solstice is the First Day of Spring     264
THE AUDIO BOOK—How to Listen to the Bird Sounds on the Two Compact Discs 277
How to record a singing bird      310
Notes        313
Bibliography       329
Index      337
 * * * * * * * * * * * * * * * * * * * * * * * * * * * * * *
Introduction
The seasons of birdsong follow the seasons of the sun. As the sun dips low in the winter sky, the northern woods fall quiet; those few birds who remain call softly as they search for food to survive the short days and long cold nights. As the sun makes its comeback, beginning late December on the winter solstice, so too does song; gonads grow and hormones surge through transforming bodies, the urge to sing now irrepressible as thoughts of these same birds turn to seeking mates for the coming spring. Following the sun, migrants from the tropics soon flood the northern latitudes, culminating in a peak of sun and song by late May to early June. At the summer solstice in late June, the sun begins to slip away again, as does song. Migrants soon depart for southern latitudes and those who stay behind retreat to survival mode, calling more softly as thoughts turn again to finding fuel to survive the short days and long cold nights.
Outline of the 24 accounts
Come follow these seasons of sun and song from New Year's Day through the winter solstice in late December. In January, we visit the New England winter roost for a young female pileated woodpecker and for thousands of robins; following the sun to the south ourselves, we head to the Everglades to visit the thousands of large wading birds in their winter roost. The Florida sun continues to beckon throughout February, with limpkins, scrub-jays, and anhingas. March is celebrated with the grand spectacle of migrating sandhill cranes on the Platte River in Nebraska. April brings a tropical pilgrimage to the ancestral home of so many of our north temperate birds.
During May, June, and July, what a joy it is to listen to all that birds have on their minds throughout North America. Taking center stage in this peak season are birds that I found irresistible, birds that took over my life for hours or days at a time: brown thrashers and white-eyed vireos in Virginia; horned larks, Cassin's sparrows, lark buntings, and McCown's longspurs in the Pawnee grasslands of Colorado; Baltimore orioles, belted kingfishers, American crows, Blackburnian warblers, scarlet tanagers, indigo buntings, and more in my New England home.
The singing season largely over, August slows, as waxwings finish their late season breeding, but how fascinating to now listen to young songbirds of all kinds practicing their songs for next year. During September, listen to a wood thrush going to roost, and then sit on a local hilltop and listen to countless nocturnal migrants calling overhead as they stream south. Come spend October with a ruffed grouse who drums throughout the month. In the quiet of November, we flash back to a summer spectacular, the singing of two hermit thrushes in June, and then observe Thanksgiving with a mockingbird as she defends her winter territory. Last is a celebration of the winter solstice, and if you listen to the birds, they will tell you in song that this day is in fact the first day of spring, the very day that marks the beginning of a whole new cycle.
Those are the brief story lines for the 24 accounts that mark the changing of the seasons, but now let me explain how best to navigate and appreciate these seasonal adventures throughout the book:
The two! compact discs . . .
How to listen . . .
The sonagram is a window on the mind of a singing bird
Sonagrams! I can't imagine a world without sonagrams, as they are a window on the mind of a singing bird. Without these visual images of bird sounds, we would know so little of what these feathered creatures are saying . . .
I invite you to listen and revel in the sight of these songs, as any listening experience is all the richer if the sound can be seen and heard at the same time. For an even richer listening experience, I encourage you to use the free Raven Lite software from Cornell University (http://www.birds.cornell.edu/brp/raven/Raven.html) so that you can watch the sonagrams and listen to any of the sounds on the two compact discs at any speed you wish. Slow the songs to half or quarter speed, or even down to one eighth speed as I have done for you with hermit thrushes (Track 2-1110; Figure T84); at these slower speeds, I am convinced that we are hearing details in the songs that the birds themselves hear. And that is where I want to be, as close to being and experiencing a singing bird as possible.
How to record your own bird sounds . . .
Concluding thoughts
Only 24 accounts?, you might ask. And why those 24? What a challenge it has been to whittle down the hundreds of potential accounts to only two dozen. My original plan was to distill the hundreds down to 52, one for each week of the year, but I soon realized that each would then be too brief and too shallow to appreciate each bird for what it is. So my filing cabinets are full of birds left behind, those awaiting their due attention. The survivors are the birds who spoke to me in some way, the birds whose lives and mine intersected at some key, influential moment that grabbed my attention and forever hooked me.
I hope these stories help you to add your own birdsong stories to your life story, and together may our stories help preserve the world for future generations in such a state that they can freely add their own stories of the natural world.
 * * * * * * * * * * * * * * * * * * * * * * * * * * * * * *
Readers are saying
No one listens to birdsong as intently—or makes so enthusiastic and knowledgeable a guide to this fascinating realm of avian behavior—as Don Kroodsma. In Birdsong by the Seasons, Don explores the dawn chorus of tanagers, the autumnal drumming of grouse, and many more vocalizations, revealing the previously unrecognized complexity of bird communication. And with the book's accompanying CDs, you can listen along to the chatter of tropical wrens, the bugling of cranes, and the sweet flutings of thrushes. You will never listen to a singing bird the same way.
— Scott Weidensaul, author of Of a Feather and Living on the Wind
With the training of a scientist and the soul of a poet, Don Kroodsma can show us both the technical and the magical aspects of birdsong, marveling at it even as he explains it. Birdsong by the Seasons is, like the phenomenon it describes, both an education and a sheer delight.
— Kenn Kaufman, author of The Kaufman Field Guide to Birds of North America
This book is a real gem—a rare, honest, insightful treasure trove of first-hand experiences with natural symphonies and musical solos of the bird world. A world class scientist literally puts us inside his blind—and even inside his curious mind—for dozens of intimate moments appreciating and interpreting the sounds of nature throughout the year. Together with Kroodsma we experience the prairie dawn, stalk the Ruffed Grouse, tour the tropical forests, listen while birds practice for next year, and much more, all via captivating prose written by one of the world's great masters at investigating the messages conveyed in animal sounds. Anyone who enjoys waking up to, strolling amidst, or going to sleep to the sounds of birds will be enthralled by this unique series of explorations. Kroodsma at once depicts both the fine art and the deep science of being a keen naturalist.
— John W. Fitzpatrick, Louis Agassiz Fuertes Director, Cornell Laboratory of Ornithology
Seeking out birds from southern swamps and pine woods to prairie grasslands and eastern forests (punctuated by a revealing jaunt to the tropics), Don Kroodsma listens with sharp and sensitive ears, gathers sound recordings with captivating stories in mind, analyzes and synthesizes with the uncompromising precision of a well-trained scientist, and then writes with a poet's flair . . .what an extraordinary combination of talents! Without hesitation, I recommend Birdsong by the Seasons to all who embrace the amazing sounds of nature.
— Lang Elliott, author of Music of the Birds, A Celebration of Bird Song and The Songs of Wild Birds and more
With Birdsong by the Seasons on the heels of The Singing Life of Birds, Don Kroodsma is doing for birdsong what Roger Tory Peterson did for bird identification.
— Scott Shalaway, Ph.D., nature columnist for the Pittsburgh Post-Gazette
Kroodsma's book, full of infectious enthusiasm for his subject, reminds us that eco-tourism and its rewards are as near as our own backyards, where, if we listen attentively, we can begin unlocking the marvelous mysteries of birdsong.
— Ned Brinkley, author of the National Wildlife Federation Field Guide to Birds of North America
 * * * * * * * * * * * * * * * * * * * * * * * * * * * * * *
Reviews

Go to Audubon's website here
Review: Birdsong by the Seasons: A Year of Listening to Birds, Donald Kroodsma, Houghton Mifflin Harcourt, 2009
Wayne Mones
Published: 05/17/2009
Birdsong by the Seasons: A Year of Listening to Birds, Donald Kroodsma, Houghton Mifflin Harcourt, 2009
Dateline: Kearney, Nebraska. Sometime in the third week of March: A school bus dropped us in a cornfield. It was late afternoon. The temperatures were already down into the single digits. Snow was threatening, and there was a stiff breeze out of the north. We were planning to spend the next three and a half hours in a blind waiting for Sandhill cranes to return to their roost in the Platte River. Since I was with a group which included Peter Mattiessen, George Archibald, and Paul Johnsgard we were assigned to the VIP blind at Audubon's Lillian Annette Rowe Sanctuary. The blind consisted of a few hay bales and some netting. It was completely open to the wind, but it was the only blind that offered completely unobstructed views up and down the river. Just as my feet were starting to loose all sensation the first birds appeared on the horizon. Maybe ten or fifteen of them. As they approached the river on outstretched wings with their feet dangling below them, they rocked from side to side dumping air from under their wings to alight in the shallow water in front of our blind. As the sun kissed the horizon the sky was all cranes. Waves of them coming from every direction. Wave after endless wave for as far as we could see, the stippled orange and black sky was all cranes. Then the river was all cranes. Cranes and nervous energy. Maybe ten thousand cranes in one field of view! Little clusters of them for as far as the eye could see. They contended for space toward the center of a group pushing the younger birds toward the more exposed perimeter. The displaced birds loudly protested their disrespectful removal to less desirable quarters. Calling. Jumping. Calling. Jostling. Rising and settling again. Calling. Calling. Constantly calling. The sound is indescribable and it is overwhelming. The calling died down a bit as the light disappeared, but it never stopped. When we returned before dawn the sound was still overwhelming.
If you want to know about cranes you have to listen. I mean really listen. Close your eyes and block out everything else and try to understand what their vocalizations reveal about their lives. I begin this essay with my first experience on the Platte because it was the first time that I remember becoming truly aware of bird vocalization as anything other than an aid to identification. My second awakening was sparked by Donald Kroodsma's The Singing Life of Birds: The Art and Science of Listening to Birdsong (Houghton Mifflin, 2005). Kroodsma is a professor emeritus at the University of Massachusetts, Amherst, and perhaps the foremost investigator of the vocal behavior of birds. The Singing Life of Birds explored (among other things) the ways in which young birds learn and produce song, the role of vocal behavior in mate selection and the subtleties and necessity of learning local dialects.
Now we are blessed with another enlightenment moment in Kroodsma's latest opus, Birdsong By The Seasons, which is devoted entirely to the joy of listening to birds. This book is the reward of the author's retirement from teaching. Freed from the demands of academia and scholarship, the author spent a year listening and recording. Just listening for the sheer joy of listening and gleaning whatever insights come from the collected sounds.
Before proceeding I hereby warn the reader that this is no armchair book. It requires active engagement. The book comes with two cds of the author's recordings. Following Kroodsma's recommendation, I downloaded Raven Light – a free program offered by the Cornell Lab of Ornithology – which allows you to see graphic representations of the songs on the discs. I found that the best way to read the book was to first listen to the appropriate tracks and then read the corresponding chapter. Then listen again. Although this all sounds like too much work, I promise that you will be amply rewarded for the effort. The book and the discs are a pleasure. They are also a course on how to listen.
On January 2 – the day after his official retirement — Kroodsma asserts his freedom by going out to listen to some robins. He sets up his recording equipment at a huge roost of robins and listens and watches as the birds settle in for the night and depart at dawn. He returns each night for weeks until the coldest stormiest night of the new year on January 16.
By 6:30, I sense an increasing restlessness, with more calls and more fluttering about on the perches. A fit of that sneezing sweeps contagiously through the nearby robins. A great horned owl hoots, the first I've heard this morning. Tension seems to build, the owl hooting again, and again, five times over five minutes, the robins' calls becoming louder and more continuous, and at 6:38 I hear the roar of wings, then another roar, and another, as great hordes of robins lift off simultaneously (track 1-7). This is it! This is the moment! Accompanied by the continued hooting of the owl, thousands of robins now burst from the firs, streaming overhead, the roar wings and continuous calling almost deafening in my headphones (track 1-8).

Returning to his home and listening to his recording, Kroodsma continues:
The source of the robins' consternation is a great horned owl, of course, and now I can both hear and see the entire sequence. The mystery sound is the owl flying into a fir tree, making a grab for a perched robin…
Listening again to the discs my blood chilled by the realization that some of the sounds I was hearing on Kroodsma's disc were the death throes of robins being eaten by an owl. Unbelievable!
Through the year, the author takes us from his home in Massachusetts to Florida to eavesdrop on Limpkins and Florida Scrub Jays. Then to the Platte River to listen to Cranes. And on through the country, the seasons, and the birds. Kroodsma is the Walt Whitman of ornithologists. Birdsong By The Seasons is the ballad of Kroodsma's personal journey in which he re-discovers the pure joy of a pursuit he has followed throughout his professional life.
There are several stages in becoming an expert birdwatcher. The last and most difficult stage – the one separating the merely good from the expert — is learning to identify birds by sound. Birdsong Through The Seasons illuminates another stage which most of us never realize is there – the stage in which all of your observational skills combine to form a grand unifying compound vision of our natural world.
Reading this book and listening to the discs is a rare treat. It will make you feel like you have never really listened before.
Wayne Mones
May 18, 2009
  * * * * * * * * * *

Go to The Birder's Library website here
Birdsong by the Seasons: A Year of Listening to Birds
by Donald Kroodsma
Reviewed by Grant McCreary on September 2nd, 2009.
Birdsong by the Seasons is Kroodsma's follow-up to his excellent The Singing Life of Birds. While it deals with the same basic subject matter, bird vocalizations, it does so from a different perspective. Singing Life deals with general, more technical topics, such as why birds sing, how they learn their songs, and regional variation. Birdsong is more personal, as the author peers into the lives of individual birds. But more than anything, it is about the sheer enjoyment of bird song.
This book consists of 24 mostly unrelated vignettes, organized by month. Each of them focuses on one particular individual or group of birds. There are two entries for the month of September, for example. In the first, the author spends an evening with a Wood Thrush before it goes to roost. The second is an exploration of the flight calls of nocturnal migrants. In each of these, Kroodsma is trying to answer a question for himself, attempting to get inside a bird's head, or simply enjoying a soundscape.
Like Singing Life, two CD's accompany this book so that the reader can listen along with the author. The main text will reference the CD tracks where appropriate, but there is an entire section that walks you through each track. The author even suggests that you start with this section and listen to the tracks before reading the accompanying chapters. I ended up either listening to the tracks as they were mentioned in the text, or reading an entire chapter first and then listening to all of the tracks. However, any order will work just fine. But there is no doubt that you will need to listen to these recordings to get the most out of this book.
And to help you get the most out of the soundtrack, sonagrams are included for selected tracks. Sonagrams are line graphs that "illustrate" sounds visually. They can be quite daunting at first if you're not familiar with them. Never fear, though, a tutorial on how to "read" them is included in the introduction. Please, please read this section first if you need an introduction or refresher. These sonagrams are incredibly helpful when listening to the included bird sounds. Kroodsma will often single out something to listen for and points it out on the diagram. There were times when I would not have caught it audibly, but I could see it on the graph. The combination of the two can truly be a revelation.
You may think that you know some of your local birds very well, but you won't be quite so sure after Kroodsma shows you the world of insight that he gains simply by really listening to birds. For instance, did you know that the White-eyed Vireo is more of a mimic than a mockingbird? I knew that they could mimic others, because they've fooled me with chickadee-like calls before. But with Kroodsma's sonagrams and notes, you can definitely hear the mimicked portions of the songs. But I would not have noticed it live.
Kroodsma's enthusiasm and excellent writing ensure that this book is never dull. He devotes an entire chapter to simply observing a Northern Mockingbird defend her winter territory one morning. Doesn't sound all that interesting, does it? But he makes it come alive in such a manner that truly surprised me.
Recommendation
When birders hear a bird's song or call, their first concern is identifying the species that made it. There's nothing wrong with that, it is also what we do whenever we see a bird. And just as the plumages of some birds dazzle us, there are songs that leave us speechless. But if there is anything that I learned from Birdsong by the Seasons and The Singing Life of Birds, it's that there is so much more that you can get out of birdsong. These two books will change the way you listen to birds.
It doesn't matter which one you read first, just pick up the one that looks most interesting to you (I can almost guarantee you'll want to read the other afterward). Then open your ears and mind to a whole new experience with birds.
 * * * * * * * * * *
Birdfreak
Go to Birdfreak's website here
April 29, 2010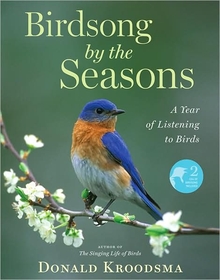 Donald Kroodsma's follow up to The Singing Life of Birds provides much of the same song learning techniques but with an easier read. Birdsong by the Seasons: A Year of Listening to Birds has 24 stories that follow the calendar year with tales straight from the field.
All of the 24 accounts are fascinating and fun to read but a few favorites stand out: "A Prairie Dawn on our Pawnee National Grassland" with all its prairie goodness and "The Flight Calls of Nocturnal Migrants" which has information on the sounds migrating birds make. I remember how thrilling it was to be woken in the middle of the night from the mysterious noise of hundreds (thousands?) of migrating birds, but not knowing what they were.
Included with Birdsong by the Seasons: A Year of Listening to Birds are two CDs with 126 total tracks that are referenced throughout the text.
Both Birdsong by the Seasons: A Year of Listening to Birds and The Singing Life of Birds: The Art and Science of Listening to Birdsong are essential tools to understanding birdsong and for learning how to train your ears to listen.
  * * * * * * * * * *
New Scientist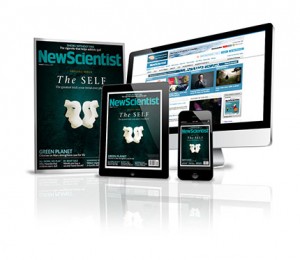 Original review is here
Review: Birdsong by the Seasons by Donald Kroodsma
13 May 2009 by Simon Barnes
DONALD KROODSMA has gone far beyond using birdsong as a way of identifying birds. His aim in this book is to get us to identify with the birds themselves. With his knowledge of context and nuance, he manages the enthralling feat of hearing birds as individuals.
Kroodsma is a man you would love to go birding with. He takes us through a year of listening and recording – two superb CDs accompany the book – making notes and producing sonograms of demented beauty. If God dwells in the details, this is a devilishly godly man, his head lost in the hymns of the birds.
 * * * * * * * * * *
Amazon reviews
avid birder: This is a wonderful book–so different from his Singing Life of Birds that won the John Burroughs Medal, yet every bit as good if not even better. Kroodsma's text and two CDs of bird songs take me with him to experience each dawn as it unfolds throughout the year, from January through December. Through each chapter, I learn, I often laugh, and I reach the end in awe with a much better appreciation of the complexity and beauty of birds.
My favorite vignettes? It's so hard to choose among them since each of the 24 chapters takes me to a different experience with different birds and places. Some that especially stand out for me include the all-night symphony of sound from wading birds on roost in January in the Everglades; the deafening clamor of tens of thousands of cranes and snow geese flying overhead on the Platte River in Nebraska in March; how the dawn chorus at a cemetery in June brings back memories of a special birding companion; listening to the next generation of singers, as a young song sparrow, house wren, chickadee, goldfinches, and other songbirds practice their songs in August; hilltop listening to calls of migrant birds throughout September nights; the power and majesty of Mr. Grouse in October, as he struts on stage, drums, exits, and returns for repeat performances; and the anticipation and excitement felt on a late December day, when a burst of singing by titmice, robins, chickadees, nuthatches, and other songbirds declare that the winter solstice is in fact their first day of spring.
I read Sand County Almanac some thirty years ago, and have been waiting and looking for another book that could inspire me and take me to nature as Leopold did. Finally, Birdsong by the Seasons is that book. It is truly a treasure, a book that reveals the magic of birds like no other book I know.
Aven: Donald Kroodsma may be a retired University Professor, but his writing is prose at its best. As a scientist and with experience writing prose, I can tell you that Kroodsma spins wonderful spell binding tales matched only by his own recordings of birds from your backyard, and those from exotic rainforests. Each chapter is of a different bird in a different season, so we get stories from wintering robins, orioles incubating their eggs, and fledglings learning their song-craft. I received this book as a gift and whole heartedly recommend it to anyone who loves reading and listening birds.
Birdrad: For anyone interested in bird songs/calls this book is highly recommended. It is just as good as Donald Kroodsma'a prior book "The Singing Life Of Birds" but many chapters focus on calls rather than songs so that it is some ways complementary to the prior publication. Some highlights for me were the sections on the winter robin roost, the white-eyed vireo(which mimics calls rather than songs), the chapter on young birds practicing their subsongs and the chapter on winter solstice which Mr. Kroodsma proclaims is really the first day of spring (not the first day of winter) to the avian mind. As was the case with the previous book I will henceforth listen to bird vocalizations in a different way when I venture into the field